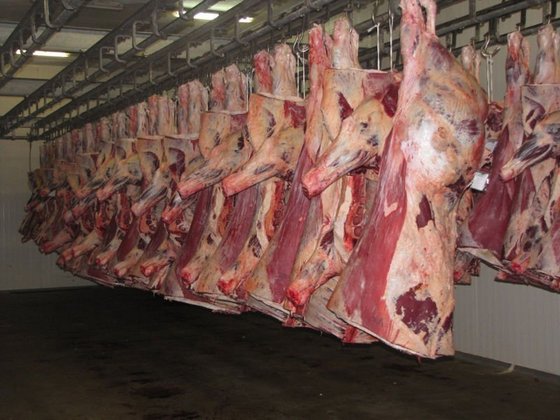 Lamb meat is relatively less commonly available meat pieces, and hence finding the best lamb meat can be a bit difficult for meat lovers. Choosing the right cut and quality of lamb meat is essential for great taste. Unlike many households where you have the luxury of handpicking the lamb meat, restaurants owners do not have time to do so. They have a trusted supplier pr vendor to help them get good quality lamb meat at their desired price range. Listed below are few pointers to help you choose good quality lamb meat from the vendor or supplier for your use.
Lamb Cuts
There are varieties of lamb meat cuts available in the market space; however, lamb meat is expensive. Therefore buying the right lamb meat cuts for your use is an essential factor to consider. Many reputed restaurants have lamb chops, lamb legs, etc on their menu; hence, understanding the demand and use of the different lamb cut will help you make an informed decision. Carefully choosing the right cuts of lamb meat will help you with your business growth and reduce wastage of meat when buying lamb meat from a supplier.
Grass Or Grain Fed
When choosing lamb meat for your business, you should look for the grain-fed lamb pieces. These have increased tenderness as well as marbling that helps enhance the taste of the lamb meat. The grass-fed lamb is bred purely for wool production. Before buying the lamb meat make sure to check the packaging for the grass or grain-fed lamb meat pieces.
Bone Or Boneless
Bone lamb meat pieces are more popularly used in restaurants as they help to hold the shape, enhance flavor, and look appealing when served. These are also expensive in comparison to boneless lamb pieces. While boneless lamb meats are easier to cook with and are convenient to crave. However, deboning and trimming the lamb meat is not a child's play. Therefore you should enquire the lamb meat supplier about the bone lamb meat pieces or boneless lamb pieces as per your desired usage before the final purchase.
Grade
Like beef meat, you should also purchase lamb meat according to the grade. Lamb meats are available in a variety of options such as prime, choice, etc. Check the grade on the packaging to determine the quality of lamb meat. Many lab meat suppliers offer prime cuts of lamb meat to their customers at affordable prices.
Price And Delivery
When buying lamb pieces in bulk quantity, even a small difference in price can have a huge impact on the price of the purchase. Therefore you should compare the price of lamb meat on different websites to get better deals and discounts within your price. Along with the right price, on-time delivery is also an essential factor to consider when purchasing lamb meat from vendors. Lamb meat pieces should be packaged hygienically and properly while transit to ensure longer shelf life. Choose a lamb meat supplier that offers a great price and on-time delivery right at your doorstep to get a better return on your investment.
The above-discussed tips will help you make a well-informed business decision and guide you to make the right purchase for your business growth.