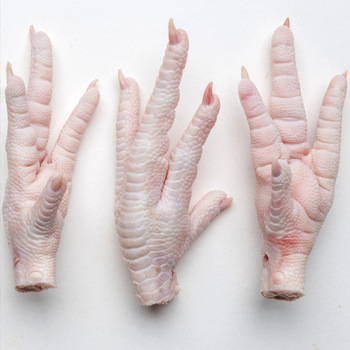 Eating chicken feet might sound a bit unappealing to some but for some Chinese, Koreans, Vietnamese and Filipinos, they are a culinary delicacy. Jamaicans, South Africans and South Americans also include chicken feet in their diets. Even if you do not regard cricket feet or paws as a delicacy, you can not ignore the fact that eating them offers many health benefits. They supply your body with calcium and other trace minerals, collagen and vitamins. Collagen has amazing benefits. Some of the benefits are as follows.
Collagen is a structural protein and it contributes to the integrity and function of the multiple bodily systems. The human body contains twenty-five different types of collagen found all over the body, including in the bones, muscles, skin, tendons, digestive system and blood vessels. Collagen is what replaced dead skin.
Collagen production decreases, and we start to develop sagging skin, fragile bones, wrinkles and aching joints. Chicken feet provides you with an excellent and cheap source of collagen and supplementing our diets with then helps to keep our bodies healthy. You get the best chicken paws from relatable source and enjoy amazing benefits.
Read the article to learn the benefits of chicken feet.
Young And Healthy Looking Skin
Collagen maintains the elasticity of the skin so when collagen production declines, sagging, dryness and wrinkles are the results. Collagen supplements are very expensive. The pills are available in drug stone simply ground up chicken feet. It makes no sense to pay for these supplements when chicken feet are cheap and readily available as a good source of collagen. Some researches show that the collagen in a food source like a bone broth is absorbed more readily by the body than pills.
Collagen appears to be one of the most effective, natural skincare ingredients. The doctors of Chinese traditional medicine have said for hundreds of years that the skin mirror what's happening inside your body, especially what is happening in your digestive system. Chronic digestive problems have the potential to cause various inflammatory skin issues. Collagen improves the health of the gut, it can also improve the appearance of your skin.
Stronger Bones
Your body continually reabsorbs old bone and creates new bone. Every ten years or so, your whole skeletal system gets replace. Your bones remain strong and healthy when there is a balance between the old bone and the new bone being created. Problems results when this balance no longer exists. With less formation of new bones and this means that more old bone gets reabsorbed.
As you grow older, the body reabsorbs calcium and phosphate from your bones and they become more fragile. You need to eat enough foods high in these minerals to make new bone. Another issue that can cause fragile bones are when the body is getting enough calcium, but it is unable to absorb it. Collagen plays a role in helping the body to absorb calcium.
Eating Chicken feet containing collagen can help reduce the risk of developing brittle bones. Many studies have shown that collagen can stimulate the cells that create bone and help to maintain the healthy bone structure. In chicken feet you will get two nutrients chondroitin and glucosamine which supports healthy bone.
Therefore, choose the best chicken paws supplier and get products from them.